The U.S. Department of Energy (DOE) recently issued a record of decision (ROD) to build a sodium-cooled fast test reactor at Idaho National Laboratory (INL). If appropriated by Congress, the Versatile Test Reactor (VTR) would be the first fast spectrum test reactor to operate in the United States in ne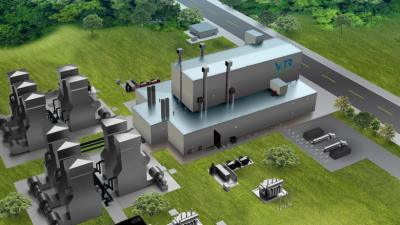 arly three decades.
The VTR project would help modernize U.S. nuclear energy research and development infrastructure and dramatically accelerate the technology development for current and next-generation reactors.
The U.S. will need both existing and new advanced reactors to meet the nation's goal of net-zero emissions by 2050.
The story I will tell you today is a story of reactor development. As you know, most of the principal reactor development was done fifty or sixty years ago. But this story is not a story of long ago. The time these events took place was in the last years of the twentieth century. The place was Argonne National Laboratory, the first of the great national laboratories created after World War Two, and in the earliest days the one charged with the principal role in civilian nuclear power development in the US.
Last week, BP released its annual Statistical Review of World Energy and the report shows, yet again, that electricity is the world's most important and fastest-growing form of energy.
In 2021, global electricity generation grew by a record 1,577 terawatt-hours, an increase of 6.2 percent over 2020. For perspective, last year's increase in electricity production was greater than the electricity output of France, Germany and Britain combined. The surge in electricity generation — nearly half of which happened in China — reflects the jump in demand for power as the world recovers from the COVID-19 pandemic.
Click here to read the article at thehill.com