How can humanity deal with the dual challenges of climate change and the soaring demand for energy in developing countries? Tom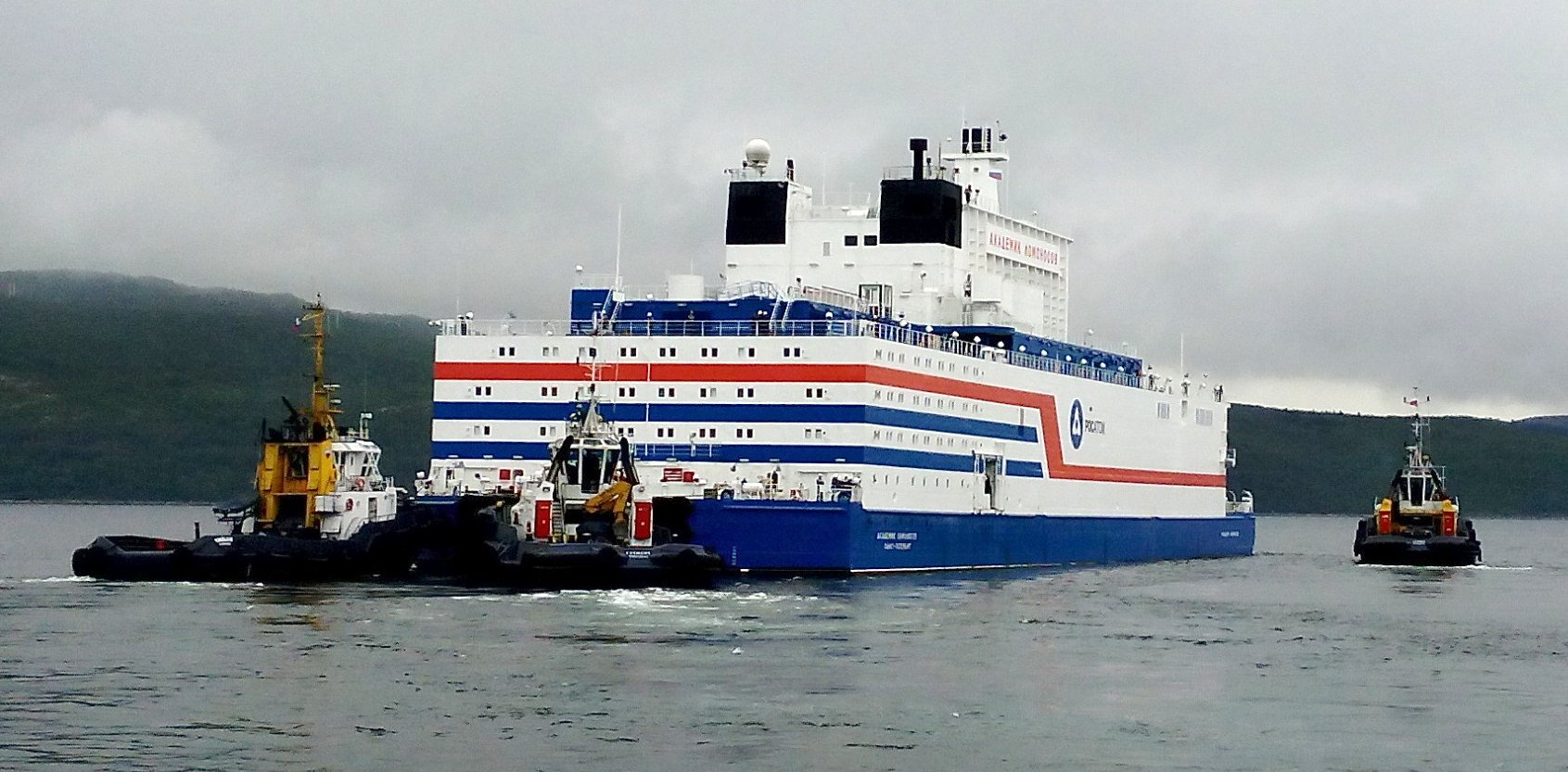 Russia's first floating nuclear power plant, the Akademik Lomonosov, being moved to its shoreside berthBlees, president of the Science Council for Global Initiatives, a member of the Global Energy Prize International Award Committee, has ThorCon Floating Nuclear Plantanswers to these questions. A very different energy transition is about to take place globally. Details are in his article.
The founders of a nuclear power startup company called ThorCon have abundant experience in designing and building some of the biggest ships in the world. They realized that molten salt nuclear reactor technology was compatible with the construction techniques used in state-of-the-art shipyards. So why not build complete floating power plants using the latest shipyard building methods and technologies? Such vessels could be self-contained and ready to connect to the power grid in any country. Quality control and cost control could be assured, as would the rapid construction time. The size of the ship necessary to house a fully-functional 500MW or 1,000MW power plant would be considerably smaller than ships they've previously built.
by Conley & Maloney @ TEAC8
Roadmaptonowhere.com was created by Mike Conley and Timothy Maloney in response to mistakes they've found in Mark Z. Jacobson's 100% Renewables proposal. This presentation ( and Roadmaptonowhere.com) also incorporate errors uncovered by 21 leading experts in energy research, as they reviewed Jacobson's plan. See blog at Scientific American
Jan. 15, 2020 - Author and environmental activist Michael Shellenberger makes his case to the U.S. House of Representatives Committee on Science, Space, and Tech.
The Science Council for Global Initiatives is a nonprofit 501(c)(3) charitable organization. All contributions are tax-deductible.
© 2019 The Science Council for Global Initiatives | We do not use cookies.
(c) 2014 Your Copyright Info